---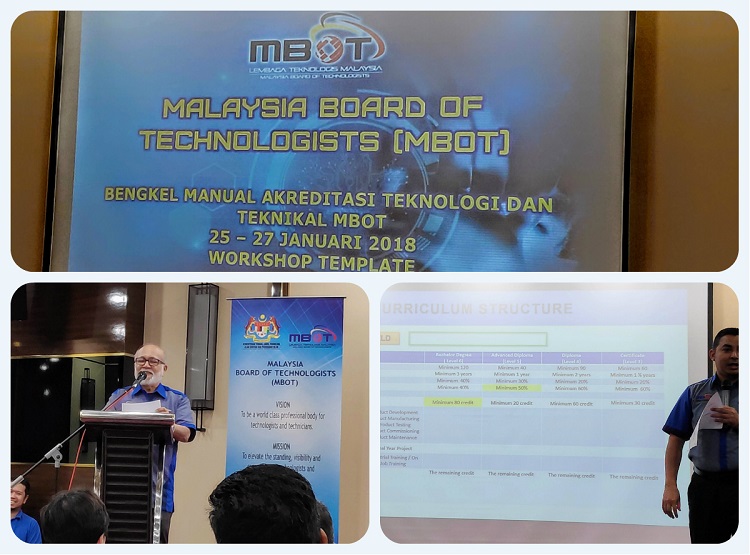 Malaysia Board of Technologists (MBOT) invited IMM to take part in the second session of their workshop on the establishment of MBOT's accreditation manual for technology and technical tertiary programmes.

IMM's participants on this workshop which took place in the Corus Hotel, Kuala Lumpur included Honorary Secretary, Associate Professor Dr. Melissa Chan; Council Member, Dr. Mohamed Ackiel Muhamed; General Manager of IMM Secretariat, Dr. Chow Yong Neng and Admin Manager, Jacqueline Lim. The participants, led by MBOT's Director of Technology and Technical Accreditation, Associate Professor Ts. Dr. Mohd. Rusllim Mohamed and assisted by Deputy Registrar (Quality Assurance), Ts. Mohd. Khairuddin Rais worked diligently from the evening of Friday, Jan 25, 2019, all day (and evening) of Saturday, Jan 26 and culminating in a half day of work on Sun, Jan 27.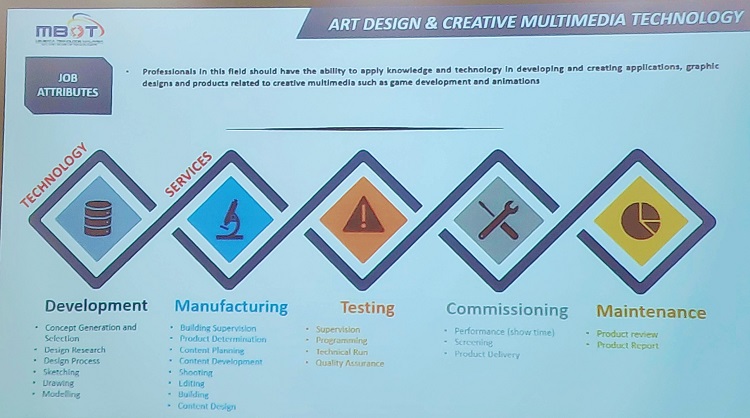 The hectic work by close to 70 participants from all sectors governed by MBOT, including shipping, aviation, IT, biotechnology, food and agro-technology, material sciences, automotive, oil & gas industries and academia. The effort of the working group which was joined by senior staff of Jabatan Pembangunan Kemahiran (JPK) and Malaysian Qualifications Agency (MQA) was paid off when a draft accreditation manual for technology and technical tertiary programmes were produced.

The key achievement of the working group was indeed in working out a mechanism for attaining and ascertaining the separation of tertiary programmes into "Research", "Engineering" and "Technology". MBOT's domain is in the accreditation of tertiary programmes in the "Technology" category.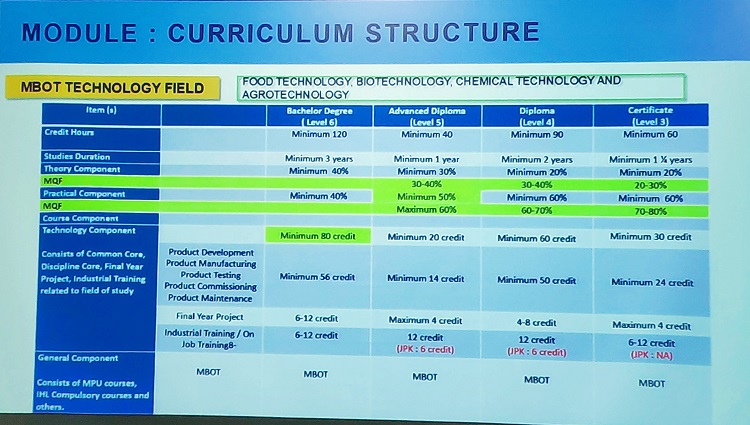 At the closing ceremony, presided by MBOT's President, Tan Sri Dato' Academician Ts. (Dr.) Ahmad Zaidee Laidin (and the incoming Advisor of IMM), thanked the participants for their collective contribution and presented each with a certificate of appreciation.