---
The President of Institute of Materials, Malaysia, Mr. Mohd. Azmi Mohd. Noor hosted an appreciation dinner for our outgoing Advisor, Datuk Ir. (Dr.) Abdul Rahim Hashim on the evening of Jan 25, 2019 at the Concord Hotel, Shah Alam.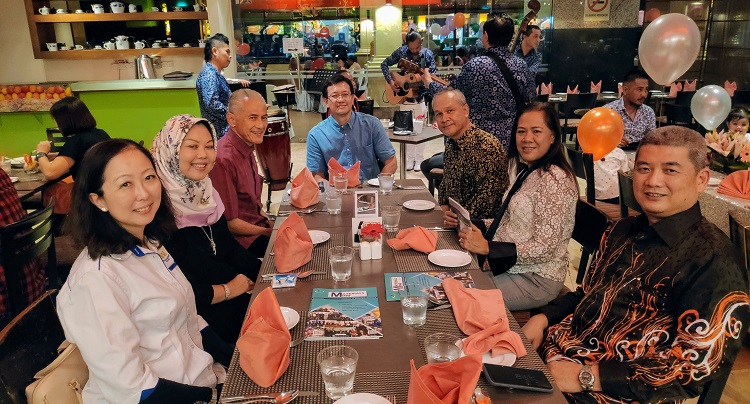 Datuk Ir. (Dr.) Abdul Rahim Hashim has graciously served as our advisor for two terms, from 2013 to 2018, providing us with much needed advice and guidance throughout his tenure.

To commemorate Datuk Rahim's contribution to IMM, our President, along with Deputy President, Dato' Dr. Ir. Mohd. Abdul Karim Abdullah, Immediate Past President, Professor Ts. Dr. Mohamad Kamal Harun and Honorary Secretary, Assoc. Prof. Dr. Melissa Chan Chin Han presented a certificate of appreciation and a Parker pen as a token of our gratitude to him.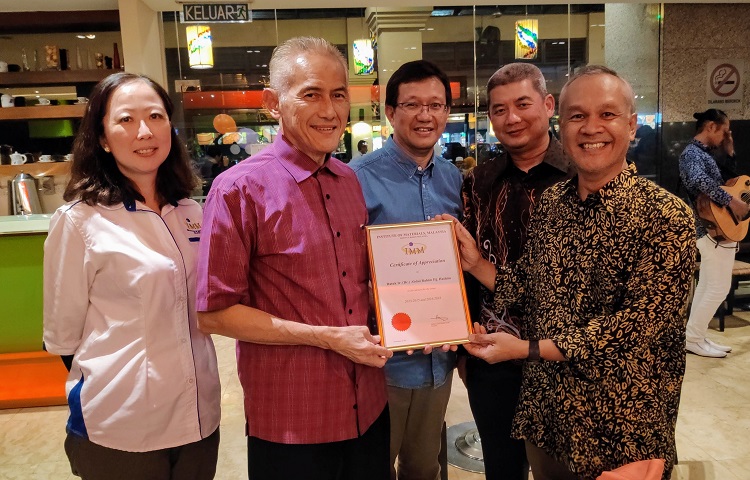 Our dinner function was also graced by the presence of the spouse of Datuk Ir. (Dr.) Abdul Rahim, Datin Dr Suzana Sulaiman and our President's wife Ms. Shima Mohd. Taha. The resident band of the restaurant was engaged to play several songs that suited the tempo and mood of the evening.