ISO/IEC 17024 Accreditation
We are proud to announce that IMM has achieved ISO/IEC 17024 Accreditation from Standards Malaysia on 29th March 2021 as a Persons Certification Body for the scope of accreditation detailed in the Schedule listed on Standards Malaysia website, www.jsm.gov.my/cab-directories.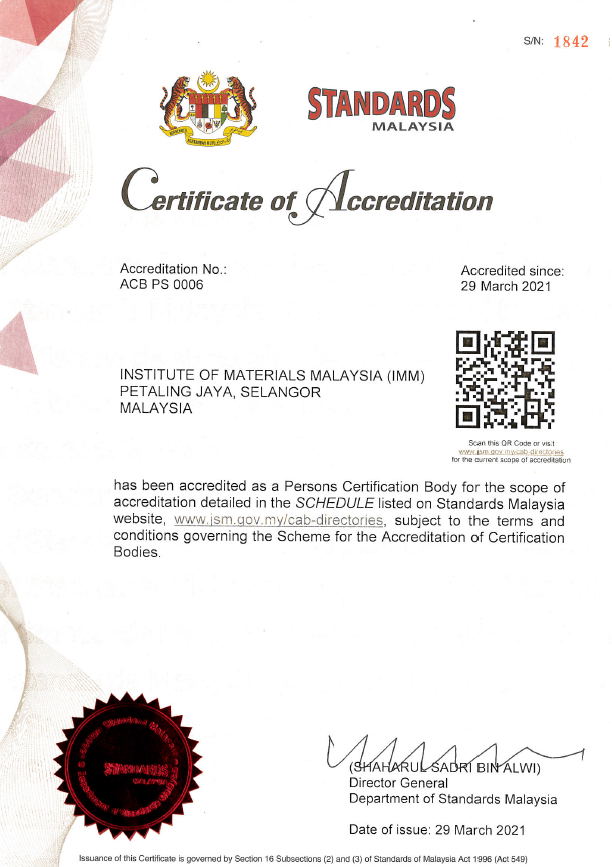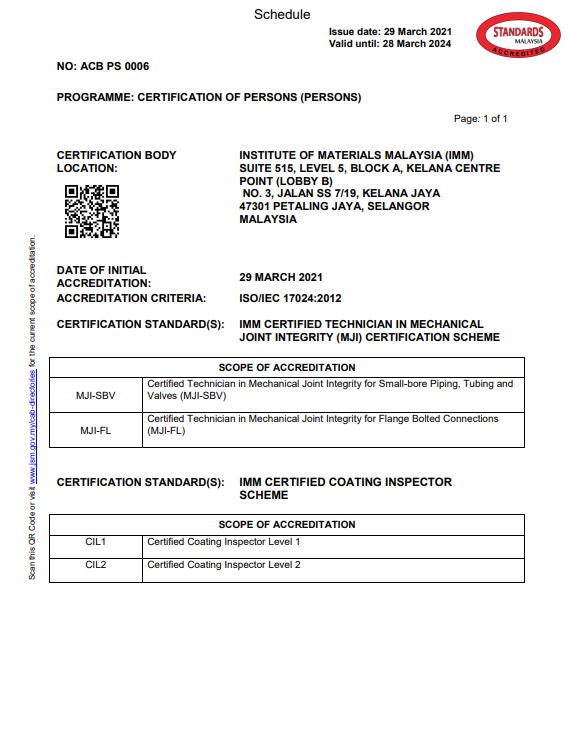 What is ISO/IEC 17024 Accreditation?
An International Standard which specifies criteria for the operation of a Personnel Certification Body(also known as a certification body for persons).
Provides a global benchmark for quality certification of persons.
Contains principles and requirements for a body certifying persons against specific requirements.
Includes the development and maintenance of a certification scheme for persons.
The overall purpose of certification of persons is to recognize an individual's competence to perform a task or job.
Benefits of ISO/IEC 17024 Accreditation?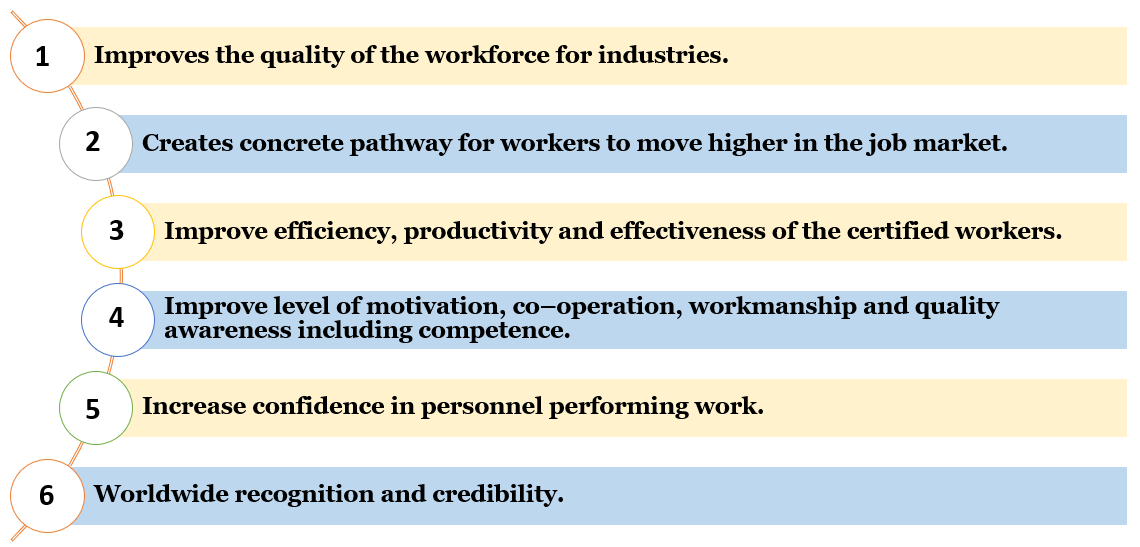 IMM ISO/IEC 17024 Accredited Certifications
Coating Inspector Level 1 & Level 2
Mechanical Joint Integrity for Flange Bolted Connection
 Mechanical Joint Integrity for Small-bore – Piping, Tubing and Valves